Welcome to Indiana Hidden Fence -   "We don't just say we're the best........we prove it!"
Indiana Hidden Fence PetStop® is the leading provider of electronic pet containment systems serving the Southern Indiana area located across the river from Louisville, KY. We chose the PetStop® brand of underground / electric dog fences and cat fences because PetStop® is committed to continuous research and development of our electronic fencing products, applying cutting-edge technology to create the safest, most advanced, highly-effective pet containment system available. 
We are driven by a genuine concern for keeping your pet safe and protected. Our Dedication to your pet's overall safety goes "hand-in-paw" with being the Most Humane and the Most Secure electronic pet fence system on the market. 

Learn more about our products. or email us at info@IndianaHiddenFence.com

Most companies only focus on product when trying to convince a potential customer to buy from them.  At Indiana Hidden Fence we also focus on the installation.  Poor or even average workmanship and materials can cost a fence owner hundreds of dollars in maintenance  and down time during the life of their fence.  Indiana Hidden Fence is the only company in this area that guarantees the wire against the normal things you do around your home, such as aeration, edging and digging in flower beds.  We may not be the best at marketing our products but no other company can match our expertise in installation and service.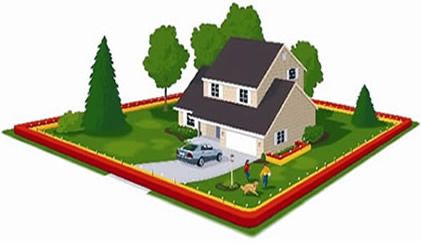 Indiana Hidden Fence  has provided outstanding pet containment installation, training and service in Southern Indiana since 1998. 

Due to the overwhelming support from the people of this area, we are proud to be the only company in this industry that is actually located in Southern Indiana (Greenville, Floyd County). 

Give us a call today at 812-989-8989 for a free quote.  More than likely you will speak with our owner Mike McGehee directly.

We service all brands of electronic pet fences which are also known as electric fence, invisible fence, hidden fence, underground fence, dog fence and pet containment systems.  
We provide expert service on any brand pet containment system including Invisible Fence®, Pet Safe®, Radio Systems®,Dog Guard®,and Dog Watch®,  brand installed systems as an independent contractor. 
We are only associated with Pet Stop® but are able to service all major brands.
All brands of dog containment systems serviced in these Southern Indiana Counties:
Clark, Floyd, Harrison, Bartholomew, Jackson, Jefferson, Scott, Washington, Jennings, Orange, Crawford. 
Ask us for special trade in prices on Invisible Fence® or other brands of electric dog fences.  We are not associated with Invisible Fence®, but we offer Invisible Fence batteries and Invisible Fence dog fence collars compatible with Invisible Fencing® and most industry wide pet fence products for less! Invisible Fence® is a registered trademark of Invisible Fence Company.  Invisible Fencing® is a registered trademark of Invisible Fence Company.
Indiana Hidden Fence Pet Stop®  provides direct manufacturer warranties only on Pet Stop® brand electronic fence products and is not affiliated with any other electric pet containment manufacturer.  Primary service area is Southern Indiana, Floyds Knobs, New Albany, Greenville, Georgetown, Jeffersonville, Clarksville, Charlestown, Sellersburg, Memphis, Borden, Columbus, Seymour, Scottsburg, Corydon, Lanesville, Salem, Paoli, Marengo, Henryville, Hope, Elizabethtown, Madison and all areas across the River from the  Louisville Kentucky metro area.   For more specific dog fence service areas call 812-989-8989