How an electronic dog containment system works;
                                                             Electronic Dog Containment
                                                                                                        These are the most common layouts;                                                                                       
virtually every installation we do is some variation of one of these three layouts.        
                                                                                                                                                          

This double loop can be used in the front or backyard only.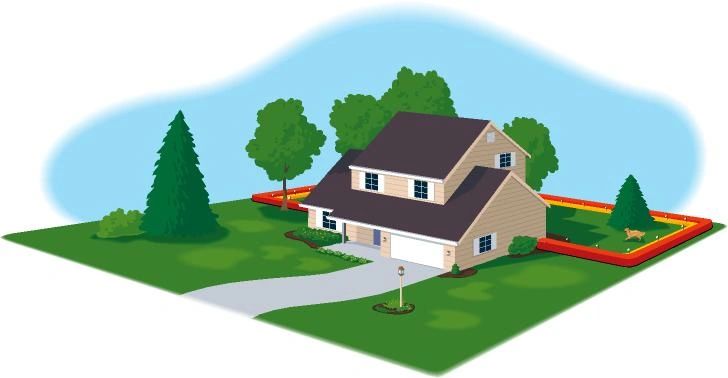 This hourglass layout keeps your dog in your front 
OR back yard.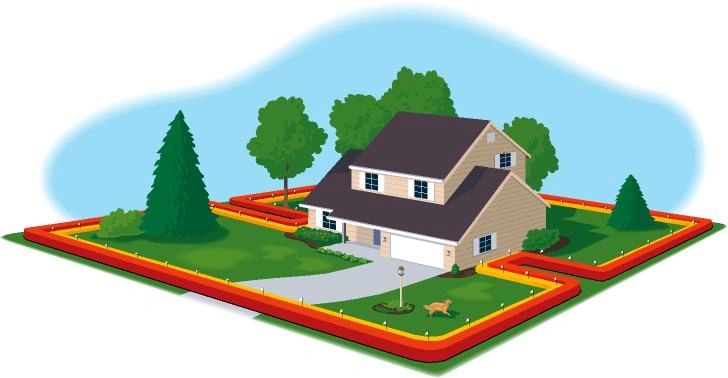 And this layout is the "perimeter loop" - by far our most common installation.